Vogue Shutters, Maintenance FREE and Eco-Friendly
Vogue shutters are a popular choice for the modern home because they offer a custom look while offering total light control and complete privacy. Vogue shutters can close tightly in both directions, too.
Our range of vogue shutters are made from a unique poly-resin compound with UV inhibitors to ensure superior performance and longevity in the harsh Australian sun. Our vogue shutters are 100% recyclable while providing heat and glare control.
Vogue shutters are environmentally friendly, made from non-toxic materials, and are safe for your home. Also, mould and mildew is not able to grow or adhere to this type of shutter, which is ideal for maintaining clean, hygienic living areas.
Features and Benefits
Maintenance-free, no need to re-paint
Won't fade, warp, shrink, crack, scratch or peel
20-year warranty
Moisture resistant, UV stabilised and ideal for any setting
Can be installed indoors and outdoors
Self-extinguishing and fire retardant.
Are environmentally friendly with no timber components.
Come with a choice of attractive 64mm or 89mm blades, in colours bright white or soft almond finish
Installation methods come hinged, bi-folding and sliding
Offer our versatile 'Clearview' system or traditional tilt bars
Combine perfectly with our large range of elegant frame and fittings
Gives total privacy control as well as protection from light, heat and noise
Offer maximum flexibility and quality installation to fit any area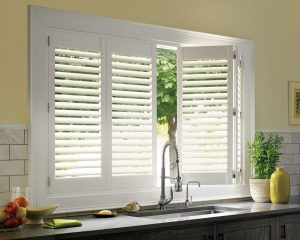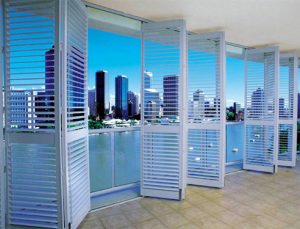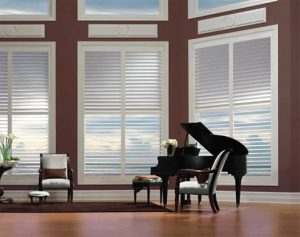 Plantation Shutters
Exquisite, hand-crafted plantation shutters bring that elegant finish to your interiors, whether it's a new home or recent renovation. Plantation shutters allow you to enjoy greater privacy and provide a stylish solution for easy control of light, heat and noise, keeping your home cool in summer and warm in winter.
Q. So, why order plantation shutters from Sea Breeze when you can buy them off the shelf?
A. Mass produced plantation shutters typically split, rot or deteriorate after a few years and will need to be replaced.
We use only the highest quality timber and parts that are proven to stand the test of time in all types of climates. We carefully craft your plantation shutters from start to finish.
Our plantation shutters are custom made to fit your home, and therefore unlimited in their application. We can custom design and manufacture timber bi-folds, sliding and traditional timber treatments for windows, and doors, including interior and exterior areas around your home. We have vast colour options, and as such can colour match your products to suit the décor in your home. Only quality hardware; all tracks, hinges and bearings are of the highest quality and will not corrode or rust, allowing for your timber shutters to operate smoothly for years to come. If you are sick of faulty and faded off-the-shelf products, call Sea Breeze today.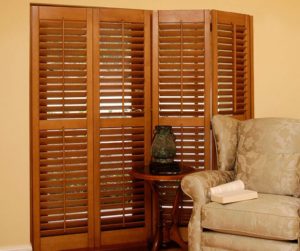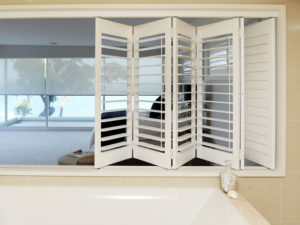 Roller Shutters
Our roller shutters are the perfect way to add protection, comfort and style to your home. Manufactured here in NSW, our roller shutters will provide extra protection against heat, cold, noise and intruders.
You can also enjoy the added benefit of having more control over light and privacy to make your home an even more comfortable and secure place to live. Elegant in appearance and easy to use, our rollers come in a variety of colours and styles to suit your taste, needs and budget.
Our friendly staff will be delighted to help you and advise you on the right option to suit your needs and your budget.
Control Your Comfort and Living Environment
If you want to enjoy more control over your comfort and living environment while increasing the style of your home, then roller shutters are the ultimate solution.
Protect your home against intruders and severe weather
Control and reduce excessive heat, cold and noise levels entering your home so you can enhance your home comfort
Reduce the effects of sun damage and fade to your carpets, curtains and furniture
Adjust the level of light and privacy you want with our easy to use electric or manual controls
Enhance the beauty of your home with our wide range of styles and colours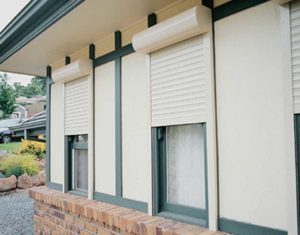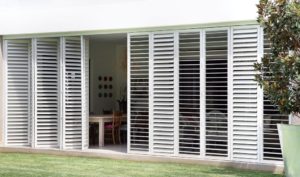 We Can Install Your Plantation Shutters, Vogue Shutters—Whatever You Need
Get in touch with our team today to find the best window treatments for you.